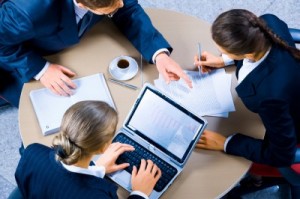 T
he term "Sports Entertainment Law" is unlike any other practice area in a law firm.  The reason is that this area of law involves "terms of art" or speciality language wrought with meaning beyond simple english.  Even the concept of a royalty can be presented in such a way that an artist or athlete may not fully understand from what number the percentage is calculated.  Also, knowledge of not only what is possible but how to make it possible can change the entire negotiation.  We have reviewed too many deals that "could have been" or "should have been."
The reason we formed the Rainmaker Representation Group was to provide the client athlete, entertainer, or organization with the immediate expertise and subject matter knowledge to structure, negotiate and enforce the deal.
Our group was founded by elite Baltimore, Maryland based sports agent Ira Rainess and sports and entertainment lawyer Steve Silverman.   Both Mr. Rainess and Mr. Silverman are licensed attorneys and have represented internationally known athletes, and entertainers.  We respect our clients privacy and will never offer their names or likeness as proof of our valued services.  You will note on this site that we will only offer descriptions of our results from prior deals or actual testimonials offered by our current and past clients.
Rainess Representation Group in addition to our full-time legal team also retains a full-service, independent law firm as general counsel.  The firm is available to our clients for any number of reasons; including, but not limited to: litigation, family-law, estates and trusts, and other matters that may arise.
The clients we represent rely on us to negotiate and draft player and marketing contracts, to structure their business relations, and to counsel them on all aspects of their professional careers.  It is equally important to have the ability to leverage a close relationship with a law firm in case our clients are not already represented.   This independent relationship allows our clients to have confidential representation that is complimentary to other aspects of the business relationship.
Mr. Rainess graduated from the School of Business and Management at University of Maryland, is a member of the Maryland Bar and teaches Sports Law as an adjunct professor at University of Baltimore School of Law and is on the Board of the University of Baltimore Sports Law Institute.
Please call our office for a  complimentary and confidential consultation to see how we can make a difference for you.  We also welcome other law firms or agents to contact us on behalf of their existing professional athlete or entertainers to see how we may compliment your existing services.  All rules of professional conduct and ethics are strictly abided by and enforced.